THE ADVANTAGES OF PVC FLOORS
10/01/2023 - hoàng anh - 2 Comment
A PVC floor is the perfect floor for many different situations. We offer a large selection of colors and styles. It is a practical floor that is easy to maintain and fits well in many interiors. Our PVC floors are beautiful floors which can hardly be distinguished from real wooden floors. If you want to learn more about the benefits of PVC, see below.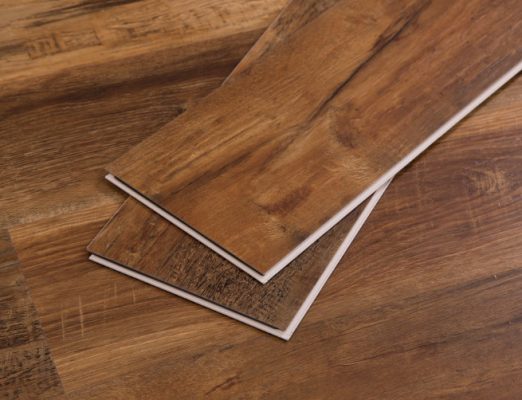 PVC floors are strong and durable floors
It is nice when a floor not only looks beautiful, but also can last a long time. A PVC floor can last a very long time; at least 25 years, this is due to the protective pvc top layer on top of the core layre. The more stable the core, the stronger the PVC top layer, the more the floor can withstand and will remain beautiful over time. A top layer of PVC floors can vary between 0.3 and 0.55 mm. All Solidfloor PVC Mansion floors have a PVC top layer of 0.55. Unlike many other PVC floors, the core of all Solidfloor vinyl floors is made of SPC (Stone Plastic Composite) instead of 100% PVC. This makes the floors more stable and better able to withstand temperature fluctuations indoors. In addition, SPC is a more sustainable raw material than PVC. So when choosing a PVC floor, pay attention to these two properties to get an impression of how long the floor will remain beautiful so you can make a more sustainable choice.
Maintenance is easy
A PVC floor has a smooth and waterproof surface: moisture or dirt cannot penetrate through the top layer. This makes the floor easy to clean and easy to maintain. Regular vacuuming and/or mopping is enough to clean the floor hygienically. Solidfloor has specially designed maintenance products. This way you can ensure that you provide your floor with the proper care.
Good to combine with underfloor heating
PVC floors have the unique ability to adapt to the temperature of the environment. Because the floors have a plastic underlayer and they are very thin, they have a very low heat resistance. They can therefore all be combined with underfloor heating, which is a luxury that one can add to a home.
Sound-absorb properties
PVC floors have sound-absorbing properties, which is ideal if you have thin walls or live in an apartment building. This characteristic is due to the different layers, so one cannot hear your footsteps and you can move silently through the space.
100% Water resistant
PVC floors can withstand water and is ideal for use in bathrooms and kitchens. This is also a good floor if you have children or pets. Accidents or spills, even if you don't see them right away, are solved in no time, without special cleaning agents or permanent damage. This makes PVC floors also worry-free floors.
Would you like to know more about Solidfloor's PVC floors? Then take a look at our assortment.
Contact us for more PVC Floor Product: 
W: www.vietnampebble.com.vn
T: +84.585.678.996
E: Export3@shcgroup.vn