Natural stone cladding
27/02/2023 - hoàng anh - 2 Comment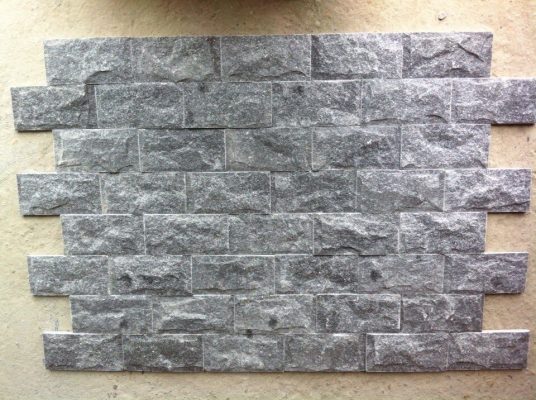 Natural stone cladding is the use of a thin layer of stone as a cladding for the outside of a structure. It is also sometimes used on internal surfaces. When applied properly, the thin layers achieve a textured and three-dimensional appearance, giving the impression that the structure is constructed entirely of natural stone.
Typically, stone cladding is used:
To give a stone finish to an existing structure.
To create a stone finish at lower weight, and so with reduced structural support requirements.
To allow faster and lower cost installation.
To allow modern the use of modern construction techniques and high-performance detailing, but with a traditional appearance.
To allow off-site manufacturing, with reduced on-site construction.
To reduce waste.
Stone cladding is manufactured by quarrying natural stone and milling it into thin pieces. A range of different sizes, thicknesses, shapes and patterns can be created according to the specification of the design. Cladding can be supplied either as single stone pieces, or as large, bespoke panels prefabricated form a number of pieces, such as storey-height panels or shaped parts such as reveals and lintels.
To accommodate the weight of natural stone, the cladding system should be fixed mechanically to structural substrate layers. This can be done using shelf angles or specially-made stone clips.
Alternatively, cladding panels can be made by laminating thin pieces of stone onto a carrier panel made from lightweight concrete. Because the two materials have similar physical characteristics, they work well together as a composite and provide good weather protection.
Where very thin stone pieces are used (around one inch thick), providing a final finish to a substrate such as blockwork, this may be described as a 'stone veneer'.
Contact us for more Cladding Stone: 
W: www.vietnampebble.com.vn
T: +84.585.678.996
E: Export3@shcgroup.vn