LEDGE STONE – A PERFECT STONE FOR YOUR FIREPLACE
07/10/2022 - hoàng anh - 2 Comment
WHAT ARE LEDGE STONES?
A by-product of Natural Stone cut into the thin, long-shaped stone and stacked tightly without showing any mortar joints is how we define our Ledge Stones. Even Stones have a Love, a Love that seeks the Ground – such are the stacked stones, which look charismatic if placed properly in their perfect backdrop. They basically have a single stripe-like shape that comes in an array of multi-shades and complements a variety of our projects. Giving an impression of a beautiful timeless fashion, we get to see its many applications in almost every house. This is basically a pattern of individually stacked stones in a horizontal manner typically lying the stone piece by piece that gives a glare and gleam to your decor. Because of this feature, they are also called stacked stones or ledger stones by many.
ADVANTAGES OF LEDGE STONES
Made up of recycled material, these stones look stunning on any wall that you choose and that becomes the focal point of that project. All you need to do is to choose a proper spotlight for that wall that will further bring its textures and finishes to the zenith. Covering your Interiors and exteriors, the stone is often used in bathrooms, living areas, building facades, garden walls, pool areas, and main entrances. However, the best application of these stacked stones can be seen on the wall of fireplaces to give it a modern-rustic look.
MAIN CHARACTERISTIC OF LEDGE STONE
Since the stone is a Natural Stone, so each panel of this ledge is unique in its own way and varies in hue and texture giving this stone a distinct look from each other. As such you will find fewer similarities between the two pieces of stone. This is what makes it more attractive and interesting.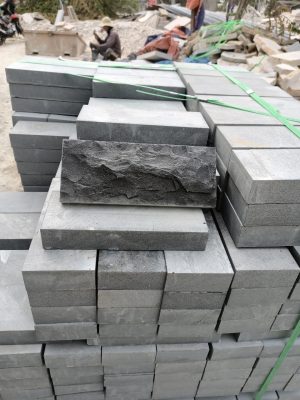 THE POPULARITY OF LEDGE STONE
This style of stone has become increasingly popular with time. With a bent towards nature, and more use of eco-friendly products masses yearn for a stone product that should not only be organic in nature but also have low maintenance cost, durability, and long-lasting adjectives connected to them. Besides this, we have more benefits from Using Natural Stones. So here we are with a great solution to all your desires and dreams –Modern ledge stones. SHC Group. offers you a variety of compositions and stone colors available for you to choose from. From soft to warm and from dark to bright, choose the color that best defines you and your surroundings.
If you have any question about ledge stone, please feel free to contact us to getting the best supportation
SHC GROUP – Ms. Sarah (Direct Sales):
Email: export1@shcgroup.vn
Mobile: +84 936 374 398 (Whatsapp/Viber/Zalo)
Wechat: export1_shcgroupvn